Are you interested in adding a touch of natural elegance to your home? If you desire décor that has an organic, earthy appeal that exudes luxury, a granite countertop from Palmyra Stone Inc. is the perfect choice. Considered by many designers and homeowners as the "golden standard" for a modern home, granite countertops offer durability and strength while remaining exceptionally eye-catching. Granite is an igneous (having solidified from lava or magma) rock that is celebrated for its unique granular and crystalized look that can be seen in detail by the unaided eye. Much of the world's granite supply comes from countries such as China, India, and Italy, with Brazil providing about half of the world's worked granite supply.
Where Granite Came From?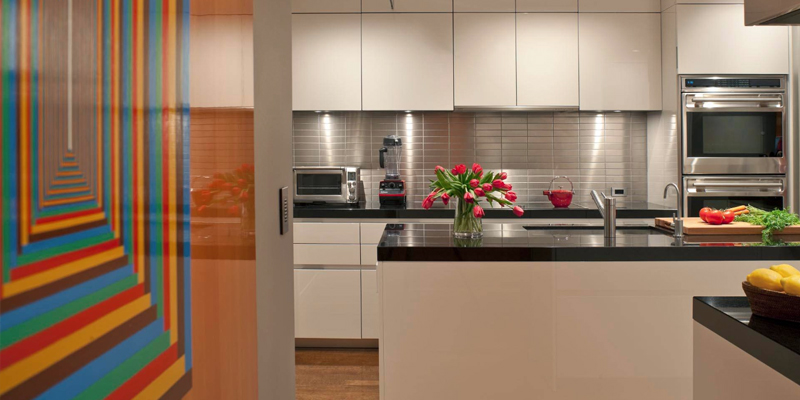 Since Antiquity, granite has been a material that signified luxury and wealth. In places such as Ancient Egypt and India, it was used in the construction of monumental buildings such as pyramids and temples. In Ancient Egypt, the famed Great Pyramid of Giza boasts a huge granite sarcophagus made from Egyptian Red Aswan Granite. Another example of granite usage from olden times is in the construction of the Brihadeeswarar Temple located in Tanjore, India; the world's first temple built entirely from granite. The temple was built in the 11th century AD in honor of the god Shiva, the third god in the Hindu Triumvirate who are responsible for the creation, upkeep, and destruction of the world. In modern times, granite remains very popular, and has a wide array of uses, including the construction of memorials, sculptures, paving, and as a structural or decorative element in commercial and residential buildings.
When Granite Countertops Became Popular?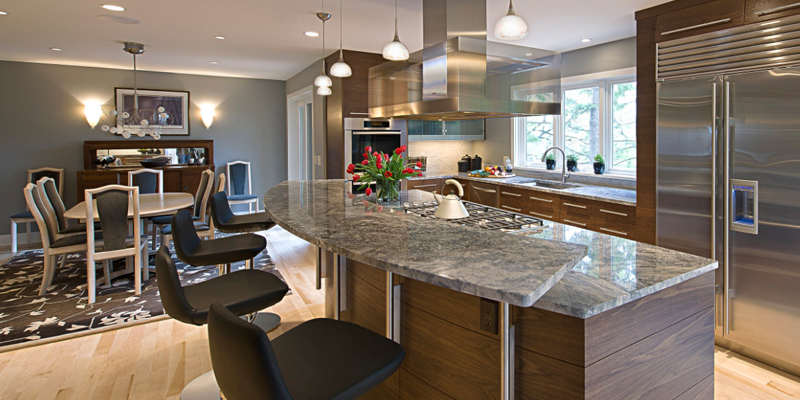 Granite began to gain popularity in residential interiors in the 1980's with big-budget clientele, but did not gain mainstream status until years later when it became more accessible and affordable. Today, granite is the preferred material of choice for kitchen countertops due to its gorgeously earthy look, but also because it will stand the tests of time and win. Quartz, another material that is popular for countertops is much less resistant than its highly durable counterpart granite. Granite is the perfect choice in kitchen countertop material for a serious cooking connoisseur. Granite is formed in intense heat and is naturally impervious to high temperatures making it the perfect surface to place a hot pot or pan without fear of burns or cracks. Granite is also highly chip-resistant, and in the event of damage, fixing granite is a much easier task than fixing damaged quartz. Not only is granite a strong material, it is easy to maintain, reasonably priced, environmentally friendly, and is offered by Palmyra Stone Inc. in a variety of gorgeous colors including "Azul-Bahia," "Black Galaxy," and "Cariaco Gold" just to name a few of the countless color options they have available. Their fantastic selection is on display in their showroom which is open to customers. They believe the customer should have the option to physically look at and feel the slabs of granite available before making their purchase, because no two slabs are identical.
Why Palmyra Stone?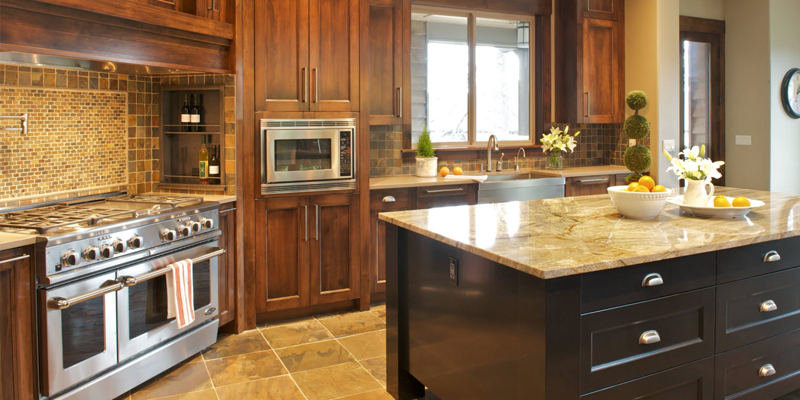 Palmyra Stone Inc. has been a leader in their industry for over 25 years and guarantees customer satisfaction with many positive testimonials to affirm. They are highly committed to providing top quality architecture stone as well as provide stone countertop fabrication and installation. Their insured and licensed team of experts is well trained to handle residential and commercial projects and caters to clientele who own luxury homes, multi-family buildings, apartments, restaurants, etc. If you are interested in finally making the interior design change you've been dreaming of, contact Palmyra Stone Inc. for a free estimate today!
Please follow and like us: